Elbert Geuze appointed professor of neuroscience
The UMC Utrecht is taking a new step in the realm of stress and psychotrauma research with the appointment of dr. Elbert Geuze as professor of Neuroscience of Stress and Psychotrauma. This appointment signifies a crucial step forward in the understanding and treatment of trauma-related mental disorders and elevating mental performance under high-stress conditions. This chair was created through a unique collaboration between the UMC Utrecht and the Dutch Ministry of Defence.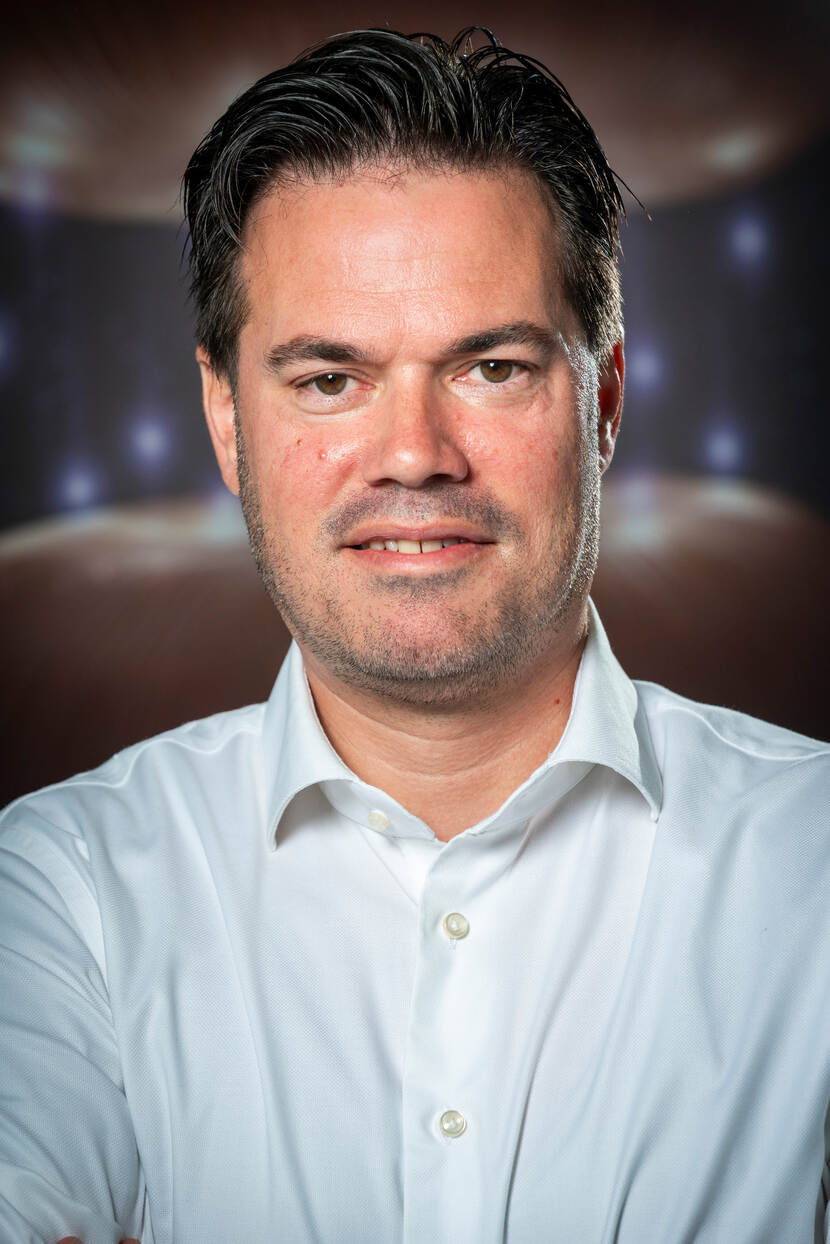 Prof. Geuze studied chemistry, biochemistry and neuropsychology in Canada and Nijmegen. In 2006, he obtained his Ph.D. cum laude in Utrecht for his pioneering working in neuroimaging research of veterans with post-traumatic stress disorder. His research focuses on the neurobiology of stress-related disorders, often in collaboration with the Ministry of Defence. Since 2019, he is director of the Brain Research & Innovation Centre of the Ministry of Defence, which is focused on diagnosis, treatment and prevention of stress- and trauma-related disorders.
"Traumatic events are an inevitable part of the human experience," says prof. Geuze. "While the human brain typically copes effectively with stress and trauma, regrettably, these events frequently lead to psychiatric disorders. Professionals operating in high-stress environments with an elevated risk of traumatic incidents, such as those in healthcare, law enforcement, or the military, are particularly susceptible to these challenges." Cohort research among military personnel has shown several vulnerabilities for developing psychological complaints after stress and trauma. Prof. Geuze states: "We can leverage this knowledge to identify and address these issues at their earliest stages."
Research conducted within this academic chair will not only build upon existing knowledge but will also harness the latest technological and methodological advancements. Innovations such as virtual reality, brain stimulation, and machine learning will be pivotal in exploring new avenues for the optimal treatment of these conditions. Recognizing that optimal mental health is an essential prerequisite for those in high-risk professions, his team will delve into the use of pharmacological agents and neuromodulation to enhance physical and mental performance during prolonged exposure to stressful situations.
"I am profoundly grateful for the opportunities presented by this academic chair to draw attention to the individuals who suffer from stress- and trauma-related psychological concerns," expresses Prof. Geuze. "Our research endeavors are designed to make a direct impact on the well-being of this specific demographic. It is also a privilege for me to mentor the next generation of scientists and contribute to the continued evolution of the field of neuroscience focused on stress and trauma."